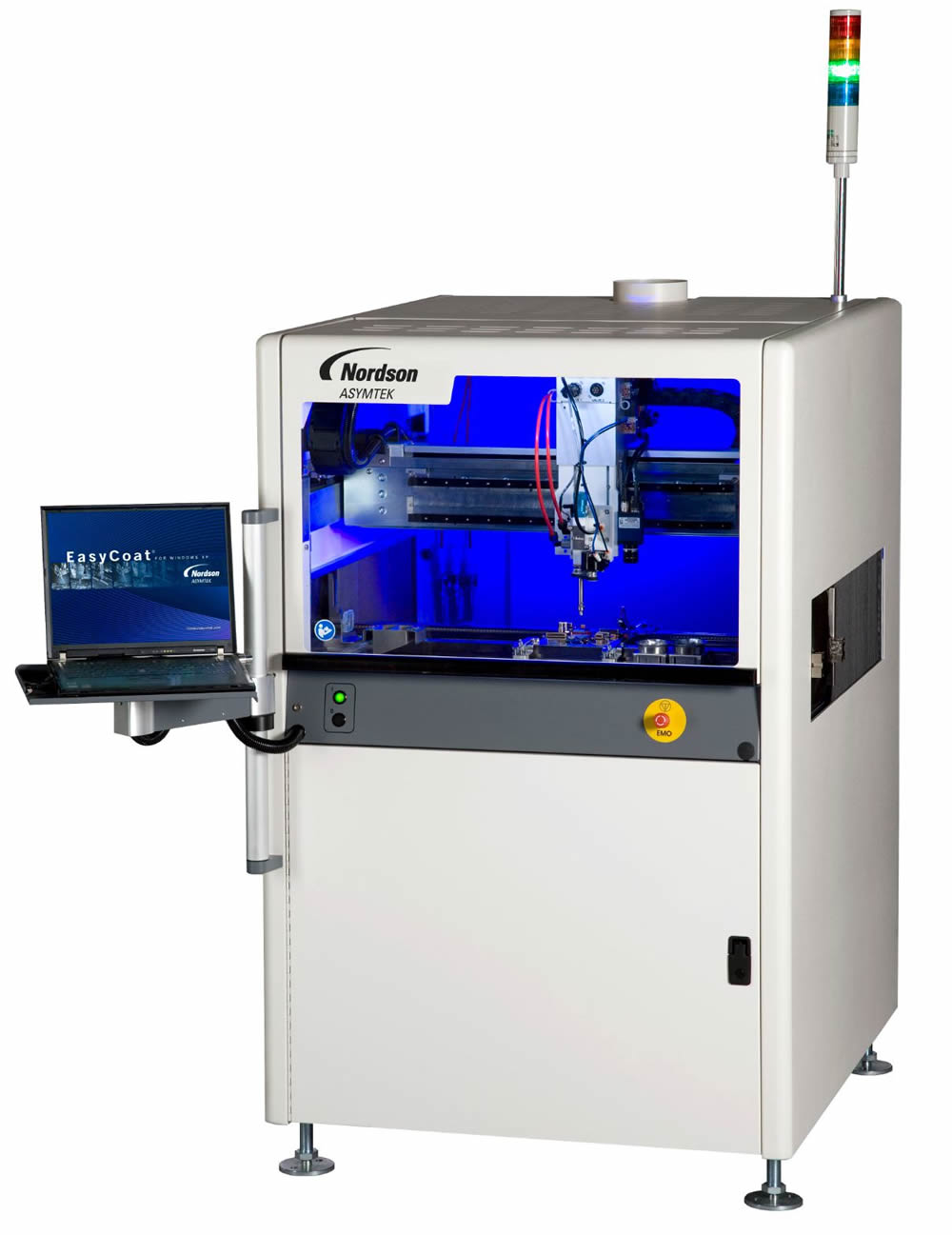 Conformal Coating Machines and Chemicals
Conformal coating is becoming an increasingly critical issue especially in recent years both in LED and automotive electronics as well as in other electronic industries. In our product portfolio Nordson companies of Nordson Asymtek supply the conformal coating machines and dispensers, whereas the coating chemicals are supplied by well esteemed 3M and CHT. Quick dispensers also available in our product range for small size volume production.
Please see below the details of these products or contact our sales representatives for your further inquiries.