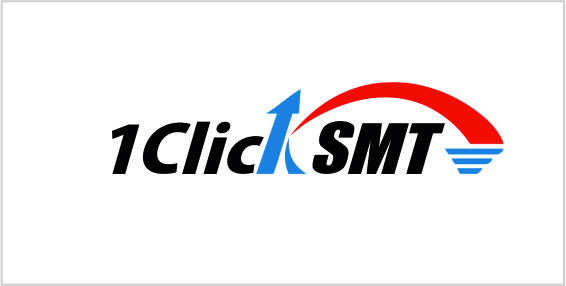 1ClickSMT
1ClickSMT is a SMT solution company, providing all SMT production, inspection and rework machines, spare-parts, consumables etc. All main-line manufacturing production equipment like SMT line solution, THT line solution, Conformal coating line solution, customized automation line solution etc. This will save customers significant amount of time to source from different channel, and easy for arranging shipping and saving shipping cost, and easy to organize all machine's training in just one trip.
1CICKSMT company is more a technical; service providing company with the good engineering background. These engineers has average more than 7 years experiences about local China SMT manufactures, knows which manufacturer's product advantageous and disadvantageous very well. This will be sure we can recommend the most proper machines to our customers. Plus QC checking will cover safety, electrical, mechanical, functionality, cleanness and packing. All machines need to aging testing at least 48 hours to simulate working conditions at a customer site.
A database of all installed machines is established, ensuring trace-ability of all component versions. It will cover a machine's configuration and parts used in the machine. This will maintain our ability to support customers even many years later this machine maybe stop production already.
Full Specifications, Installation, Operational and any software detailed manuals, operational videos, sales support videos and presentations for each machine, are available. All provided in English.
With already 15 years experience focus for overseas customers, we knew each market character's very well. This make communication with customer much easier. You can always get a proper professional solution from us without spending huge time for communication.
1ClickSMT is based in China, in past 30 years China SMT industry growth in a high speed way. With these good experiences, we provide advice and guidance in order to help the customers through the procurement of a system in order to provide the proper solution, in the correct time frame and within budget.